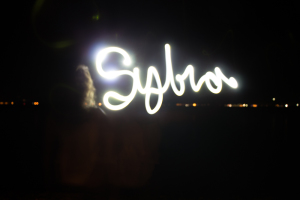 Sylvia Kouveli has studied photography in Barcelona, Spain, collecting knowledge and receiving stimuli from a variety of professors and mentors. Her main area of interest is associated with people; whether it is portrait, street, or documentary photography, a person is often the protagonist.
Constantly on the move, she never ceases to search for new places to discover and interesting people to meet. A true outdoorsy type, she brings her photographer's glance to -literally- new heights and depths, alimenting her fascination with mountains and underwater creatures.
You can learn more about who Sylvia is by looking at her photos. Each frame is a reflection of her thoughts, each photo a moment in which she has lived.
If you have an idea for a photo shoot or a collaboration, reach out to her — she's always open to new projects.
All images appearing in the Sylvia Kouveli Photography website are the exclusive property of Sylvia Kouveli and are protected under International Copyright laws.
The images may not be reproduced, copied, transmitted or manipulated without the written permission of Sylvia Kouveli.
Use of any image as the basis for another photographic concept or illustration (digital, artist rendering or alike) is a violation of International Copyright laws. All images are copyrighted © 2010 – 2017 Sylvia Kouveli.