"But you don't look ill" – Exploring Social Stigma Among Women with IBD in England
If seeing is believing, how do we encounter the invisibilities of other people's experiences?
My research project "But You Don't Look Ill" explores different aspects of stigma through the experiences of five women from different parts of England who are living with IBD. Through participatory and visual methods, we went beyond the conventional narratives around the physical and medical aspects of IBD, into the consequences that the illness has on one's social life.
The research findings show that women in England with IBD are likely to experience some social stigma following their diagnosis. The invisibility of the condition may lead the affected individual to question her identity, or to exclude herself from social interactions. Increased awareness and education on IBD could help minimize the occurrence of stigma. Although these findings cannot represent the whole population, they do provide some insight that could lead to further exploration of the topic.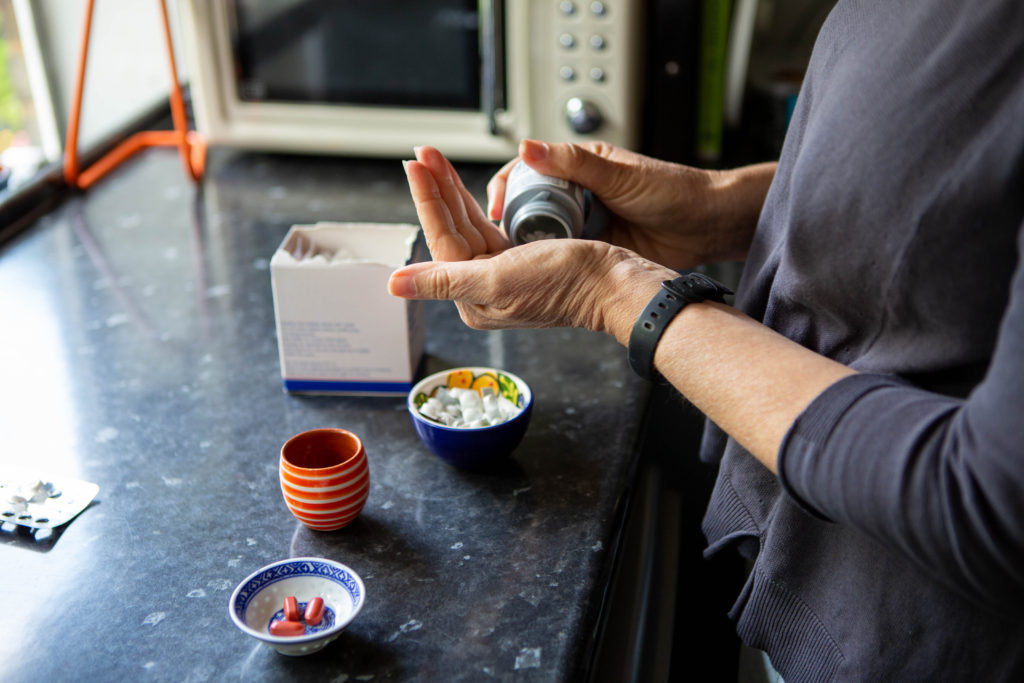 Crohn's & Colitis UK spoke with me about this project. Click to read the interview.
You are invited to look beyond closed doors and reflect on the things we see but ignore, as well as the things we intentionally hide from sight.
A first-person tour of the installation in an existing toilet facility in Athens, Greece:
A first-person tour of a constructed installation within an exhibition setting in London, UK: