Madrid: the capital of Spain, the country's geographic centre, a cultural and political hub. This city is a lot of things and there's definitely something there for everyone.
I must have been to Madrid about 5 or 6 times, yet every single time has been different from the last. I could come back a hundred more times and probably still enjoy it just as much. So I wonder, what makes this city so unique?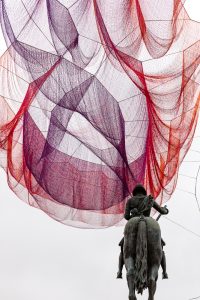 Don't worry, I'm not going to bore you by talking about all the monuments, architecture and touristic attractions that could easily fill a couple of weeks if you plan to visit them all. I won't deny though, that there are some amazing sites that appear in most tourist guidebooks and they're well worth your time and money, but there's a different dynamic that makes Madrid special.
Even though it's the third largest city in the European Union, Madrid has somehow managed to harmonically introduce modern infrastructure while preserving the ambience of many of its historic neighbourhoods. Perhaps that's what's so particular about Madrid. The neighbourhoods, each one with its own character, somehow create mini cities within a larger city, providing a totally unique experience to the visitor, depending on where they stay and in which area they move around.
There are 128 barrios in Madrid that belong to 21 districts, all very well connected to each other with public transport. Think about that. From the historic barrio of La Latina known for its lively streets and nightlife, to Goya with the WiZink centre for sports matches and concerts, the city is full of little surprises for the visitor and local alike.
Sure, you can find sunny squares, tapas bars with cold beer and delicious delicacies, and bustling bars in other cities as well. To be honest, Madrid would be just another large city if it wasn't for the madrileños. After all, what's a city without its inhabitants? The Madrid locals really do wonders when it comes to winning you over, because it's just the way they are: open, friendly, talkative, pleasant, cheerful.
So is that it? Interesting neighbourhoods with a lot to discover and great locals? Maybe… Or maybe I just need to go back to Madrid to figure it out. 😉
está fetén = wonderful (Madrid slang)
barrio = neighbourhood, ward
madrileño = from Madrid