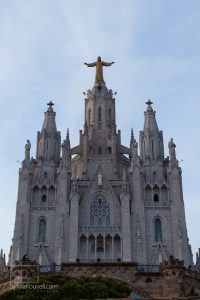 It's hard to imagine, but even after 4 years of living in Barcelona, I had never visited Tibidabo. I would see it across the city practically every day when I'd walk my dog around Montjuic, and I had walked and biked in the Carretera des Aigues, but never actually made it up there.
Until on one of my visits back, when my dear friend asked me what I'd like to do when I arrive, I boldly replied: I want to go to Tibidabo! So we did. And it was great! 😀
Of course the church is beautiful…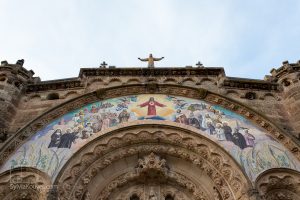 But the amusement park and the views are breathtaking!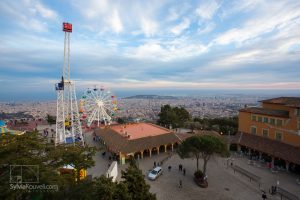 By the way, we got there just as the amusement park was closing, so maybe next time I'll actually make it to some of the rides too! 😉