Two years ago I had donated my hair to Donate Hair, an organization that provides wigs to children who are undergoing cancer treatment or suffer from alopecia.
So this year I decided to do the same, only this time my ponytail would be going to Alma Zois, the Hellenic Association of Women with Breast Cancer.
Alma Zois runs a hair donation program called "Donate Strength", in collaboration with AB Vassilopoulos and PANTENE. They collect the donated hair and afterwards they send it to a wig manufacturer. With the raised money, Alma Zois subsidizes wig purchases, for women suffering from cancer and undergoing chemotherapy.
Great, right?! Fantastic! The only thing is that my hair wasn't as long as before and the minimum length for a hair donation is 20cm., which means that I was about to cut my hair really short! And I was intrigued with the idea that I'll have such a good reason to make such a bold styling choice!
I donated a 23cm long pony tail of my hair to Alma Zois and plan on experimenting a bit more with the short hair look! 🙂
Before:                                                 During:                                               After: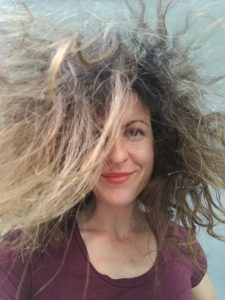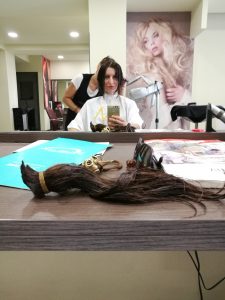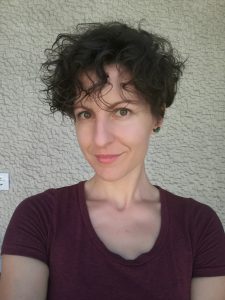 Follow my hair story via the #bOObs Instagram Stories: click here.